Rental Rate
The rental rates starting Dec 1, 2020 will be as follows
$175 per hour for Mon – Fri from 4 pm to 9 pm & Sat – Sun from 9 am to 9 pm
$150 per hour for Mon – Sun from 7 am to 8 am & 10 pm and later
$120 per hour for Mon – Fri from 9 am to 3 pm
All rentals will be only accepted on full prepayment basis. We will collect payments on the monthly basis with the full payment for each calendar month will have to me paid before the first session of the month.
Layout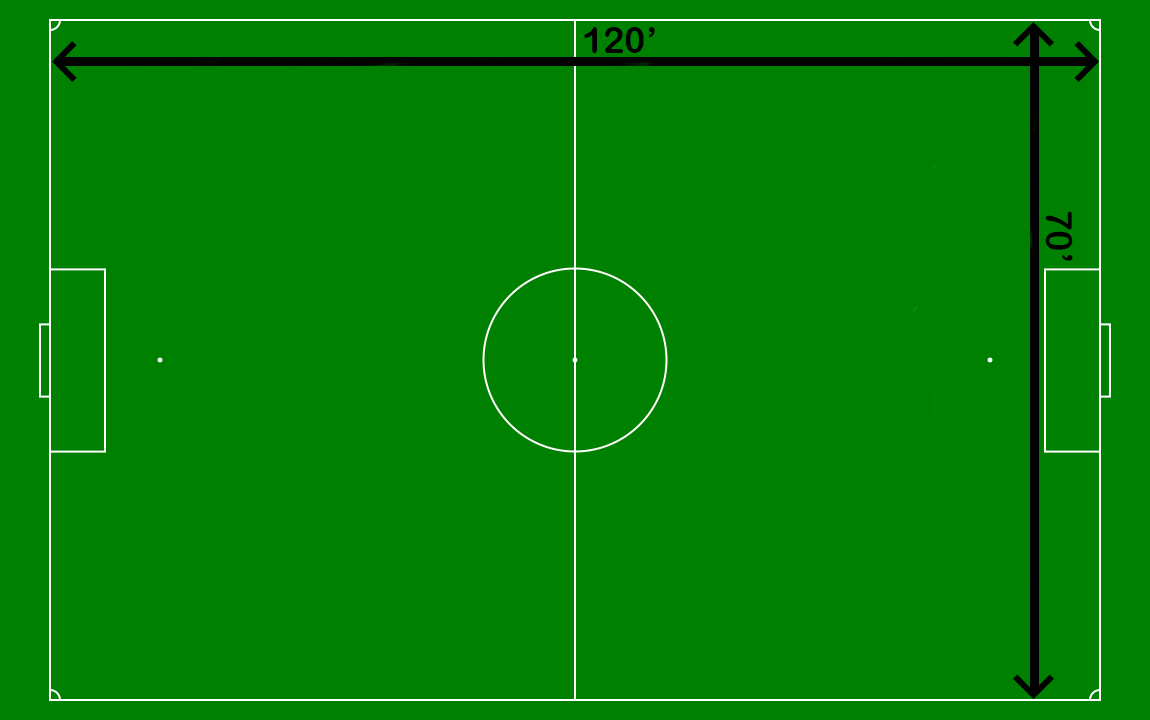 Rules & Regulations
NO SMOKING, CHEWING TOBACCO, E-CIGARETTES/VAPING, DRUGS
The health and wellness of our guests and athletes is our main priority at SoccerPlex.  As such, SoccerPlex is a smoke/vaping/drug-free venue.
NO OUTSIDE FOOD OR DRINK, TAILGATING, OR PLASTIC BOTTLES
Food and drinks are available at outdoor concessions, the indoor Cafe, and the various vending machines located throughout Iron Peak. Tailgating is not permitted; this includes, but is not limited to, tents, coolers, umbrellas, and tables. Plastic Bottles are not permitted on site.
TRASH AND RECYCLING
Please make sure you throw out trash or recyclables in the appropriate places around the facility.  If you are seen littering, you will be given a warning, and a second offense will result in a removal from the grounds.
PARKING
Parking is permitted only in areas marked as parking spaces.  Vehicles illegally parked will be towed at the owner's expense.  Handicap parking spaces are reserved only for vehicles that have proper handicap identification. All other vehicles will be towed at the owner's expense.
BATHROOMS
Bathrooms are located one level below the field and are clearly designated for Men and Women. It is strictly forbidden to enter the opposite gender's bathroom at any time.
FOOTWEAR
Only turf shoes, are acceptable at the indoor facility.  SC Vistula does not permit heeled shoes or metal studded cleats on turf fields.
LOST & FOUND
SC Vistula is not responsible for lost, stolen, or damaged articles.  In order to recover lost items, please visit the front reception desk.  Lost items will only be retained by SC Vistula for a limited time.
SUPERVISION OF CHILDREN
Children must always be supervised by coaches.
NO ANIMALS
No animals, with the exception of service animals, are permitted on site.
MEDICAL EMERGENCIES
In the event that a parent/guardian cannot be reached in an emergency, SC Vistula reserves the right to seek emergency care for the injured guest, including ambulance assistance or hospital care, as may be deemed necessary under the circumstances at that time.
PAYMENTS
All activities and rental must be paid prior to the start. The field will not be available or participation in activities will be denied in case of delayed payment.
BEHAVIOR
Conduct within the facility should always be within the spirit of good sportsmanship.
Any conduct, including abusive language, and/or gestures, racially insensitive remarks, damage to property or belongings, or any other conduct that reflects poorly on yourself or SC Vistula is deemed to be unacceptable and will not be tolerated.  This rule always applies to all guests when in or on the grounds of SC Vistula.
At no time shall spectators enter the fields or courts of play to speak with officials, coaches, or players.  Any spectators that violate this policy may be suspended from the facility (suspension time based on severity).
Team managers, directors, and event owners are responsible for ensuring that guests observe all SC Vistula rules, regulations, and policies. SC Vistula reserves the right to expel any guest from Iron property without refund for misconduct committed upon premises.
CODE OF CONDUCT (COACHES, GUESTS, PLAYERS, SPECTATORS) – SC VISTULA SOCCER RULES:
S– Stay Positive & Supportive! Always!
O– Our Club's Standards for Courtesy and Professionalism are exceedingly high! Please keep Yours the same.
C– Coaches are Human! Let them do their job during games and practices!
C– Coaching from the sidelines is confusing for all! Please do not do it!
E– Everyone comes to the games to have fun! Please keep it that way.
R– Refs are doing their best! Please treat them with respect!